Warum sollte eine Produkt D-Wert Studie durchgeführt werden?
USP 43 1229.2 Moist Heat Sterilization of Aqueous Liquids
"The biological challenge is either directly inoculated into a liquid-filled container or is introduced via self-contained units provided there is adequate correlation between their resistance and the resistance that would occur in the process fluid...The resistance of the indicator in the product (and surrogate fluid, where used) must be known."
EP 9.2 Par. 5.1.2 - Biological Indicators and related microbial preparations
"Spores inoculated into a product or onto surfaces are known to react differently to sterilising conditions as compared to biological indicator units".
D-Wert-Studien sind erforderlich, um in Erfahrung zu bringen, welchen Einfluss die Eigenschaften des zu sterilisierenden Materials auf die Resistenz von Mikroorganismen haben. Des Weiteren um nachzuweisen, dass der biologische Indikator, der zur Validierung des Zyklus verwendet wird, eine angemessene Herausforderung darstellt, um das erforderliche "Sterility Assurance Level" (SAL) für das zu sterilisierende Produkt zu gewährleisten.
Zu den im Webinar besprochenen Themen zählen Standards und Referenzen zu D-Werten, Parameter welche die Resistenz von Mikroorganismen beeinflussen, Beispiele für D-Wert-Studien an flüssigen Pharmazeutika sowie Beispiele für von Mesa hergestellten kundenspezifischen Biologischen Indikatoren.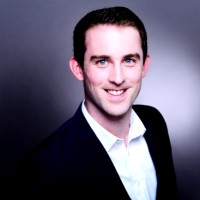 Der Vortragende
Alexander Gillert
Regional Technical Sales Manager
Alexander Gillert ist Teil des Europäischen Technischen Vertriebsteams von Mesa Labs und ist verantwortlich für den deutschen Markt als "Regional Technical Sales Manager" für die Mesa Germany GmbH.
Er hat einen Master of Science in Angewandter Chemie und unterstützt Unternehmen im Bereich der Pharmazeutischen, Biotechnischen und Medizinprodukte Industrie dabei, passende Lösungen zur Validierung der Sterilisations- und/oder Dekontaminationsprozesse zu finden.