Watch our 45-minute webinar where we cover biological indicator incubation and reduced incubation time.
In this 45-minute webinar you will learn who the new ISO standard affects, how it applies to you, and how it compares to the previous method. We will also review reduced incubation times (RIT), the recommendations for delayed cultivation, and steps to confirm a positive BI result.

In this webinar, you can expect to:
Learn about the new ISO 11138-8 for Reduced Incubation Time (RIT)

Explore what to do when you get an unexpected biological indicator result

Receive guidance for Biological Indicator Cultivation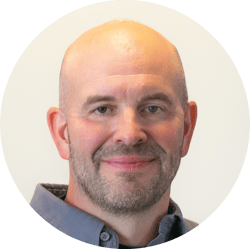 Meet the Presenter
Kurt McCauley
Product and Applications Engineer - Sterilization and Disinfection Control
Kurt McCauley has a B.S. in Microbiology and is a Product & Application Engineer in the Sterilization and Disinfection Control Division of Mesa Laboratories. He began work at Mesa in 1995 and has been involved with all aspects of biological indictor production and development. Mr. McCauley currently serves as Co-chair for AAMI Working Group 91 (Resistometers) and is an active member of both AAMI/ ISO Working Groups 4 (biological indicators) and 6 (chemical indicators).