Unlock the Potential of Ethylene Oxide Sterilization
Welcome to our free two-part webinar series designed to transform your EO sterilization processes.
Part 1: Mastering EO Sterilization Fundamentals
October 17, 2023 | 11am MDT
Unravel the Impact of Physical Parameters on EO Sterilization

Grasp the Trend Towards Softer Cycles

Explore Essential Tools for Measuring Lethality
Part 2: Advanced EO Sterilization Techniques and Tools
October 24, 2023 | 11am MDT

Dive into Developing and Validating EO Sterilization Cycles

Understand the Vital Role of Lethality Indicators

Ensure process lethality with the most cost-effective insurance coverage
Why Attend?
Stay at the forefront of EO sterilization advancements.

Learn from industry experts with decades of experience.

Equip yourself with the latest tools and techniques.

Optimize

your sterilization processes.

Receive complimentary EO Field Guide & Product Selection Set
Register now to reserve your spot.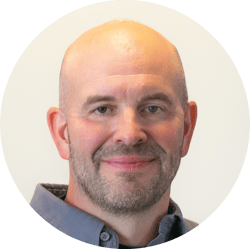 Meet the Presenter
Kurt McCauley
Product and Applications Engineer - Sterilization and Disinfection Control
Kurt McCauley has a B.S. in Microbiology and is a Product & Application Engineer in the Sterilization and Disinfection Control Division of Mesa Laboratories. He began work at Mesa in 1995 and has been involved with all aspects of biological indictor production and development. Mr. McCauley currently serves as Co-chair for AAMI Working Group 91 (Resistometers) and is an active member of both AAMI/ ISO Working Groups 4 (biological indicators) and 6 (chemical indicators).